SQFlash SSD Protects Data from Sudden Power Failures for In-Vehicle Applications
19/05/2017
Introduction
System design for in-vehicle applications always present a big challenge because they need to cope with dramatic changes in operating environments such as wide temperature fluctuations, strong vibration, and humidity. Furthermore, because of power supply instability, they also need to cope with fluctuating power environments, so the system design needs to take into account a lot of unexpected scenarios as well as be extra reliable to prevent data loss.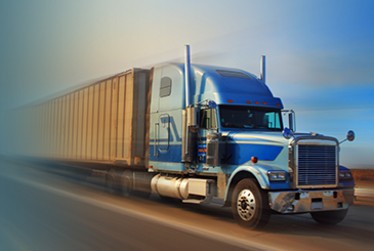 Application Requirements
One of our developer partners had a project involving in-vehicle surveillance systems. They needed a storage solution that took into account environmental vibration and needed to feature extended wide temperature operation and anti-vibration design. Because the data carried in the storage is related to passenger and traffic safety, it needed safe and secure methods for the prevention of data loss in case of serious power fluctuations. In addition to all this, for automotive electronics, electromagnetic interference (EMI) is also an issue, so the challenge was how to make sure the storage system performed 100% reliably during operations.
Project Implementation
The surveillance system included four high speed SATA ports that were designed with 2TB high capacity storage on each truck. The customer picked Advantech's
SQFlash 910S
series SATA SSD as storage, which was designed with the most advanced power failure protection from the IC level upwards. The controller IC manages low level data integrity to ensure each bit of data was 100% protected. The power circuit on the SSD board was designed with internal power management to ensure the smoothest power on/off curve and to prevent unstable power scenarios. SQFlash never caches data inside the SSD itself, but by using flush management control, valid data is always properly stored in non-volatile memory. Last but not least,
SQFlash 910S
series comes equipped with a series of industrial grade wide temperature tantalum capacitors that work with the power management circuit and corresponding firmware to ensure that the circuits inside the SSD always have the most stable power input. For enhanced security, Advantech's SQFlash SSD supports AES-256 internal encryption with the inclusion of an AES chip that encrypts all data before it is written to the flash IC. Thus, even if raw IC flash data is maliciously obtained, it will not be decodable. This internal encryption further provides a quick erase possibility under critical situations, so all data in the SSD can be erased within 10ms. And for added flexibility, to trigger the erase operation SQFlash provides a hardware GPIO pin, as well as a customizable set of software key commands, which even enable the possibility of erasing data remotely.
SQFlash 910S
series is fully tested to pass all EMI certifications with Advantech embedded systems. So, with Advantech's SQFlash Design-to-Order Service (DTOS), which provides a reliable total storage solution, the customer successfully implemented a storage array with superior SSD performance and extensive security and data protection functions for their in-vehicel surveillance system.
Benefits
Comprehensive storage design experience from Advantech to deliver a highly integrated and reliable SSD solution.

Advanced power failure protection design to cope with potential unstable power supplies.

Comprehensive security functions supported by SQFlash to enhance overall system security and data protection.

Conformal coating and IC side fill can be supported for SSD usage in ruggedized applications.

Reliable, ruggedized industrial-grade SSD has the durability to withstand extreme operating environments.