Build Custom Multimodal Solutions with Edge Modules
06/05/2022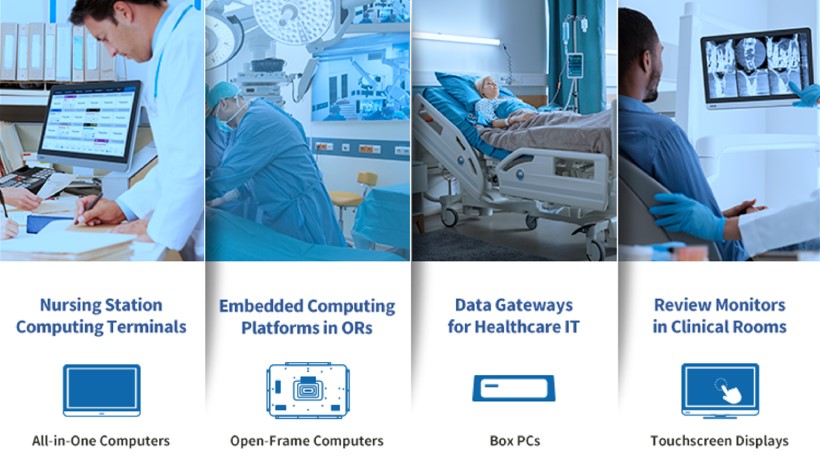 In response to the increasing digitalization of healthcare, Advantech is offering custom edge computing infrastructure solutions based on four of its modular device offerings — POC-4 series all-in-one and open-frame computers, PAX-1 M series touchscreen displays, and USM-1 series box PCs. The modular design allows these devices to be interchangeably combined to provide integrated infrastructure with multimodal capabilities. For system integrators and channel providers, this flexibility facilitates onsite assembly and configuration based on specific usage requirements, drastically reducing development time and ensuring support for a wide range of healthcare applications.
Edge Modules for Multimodality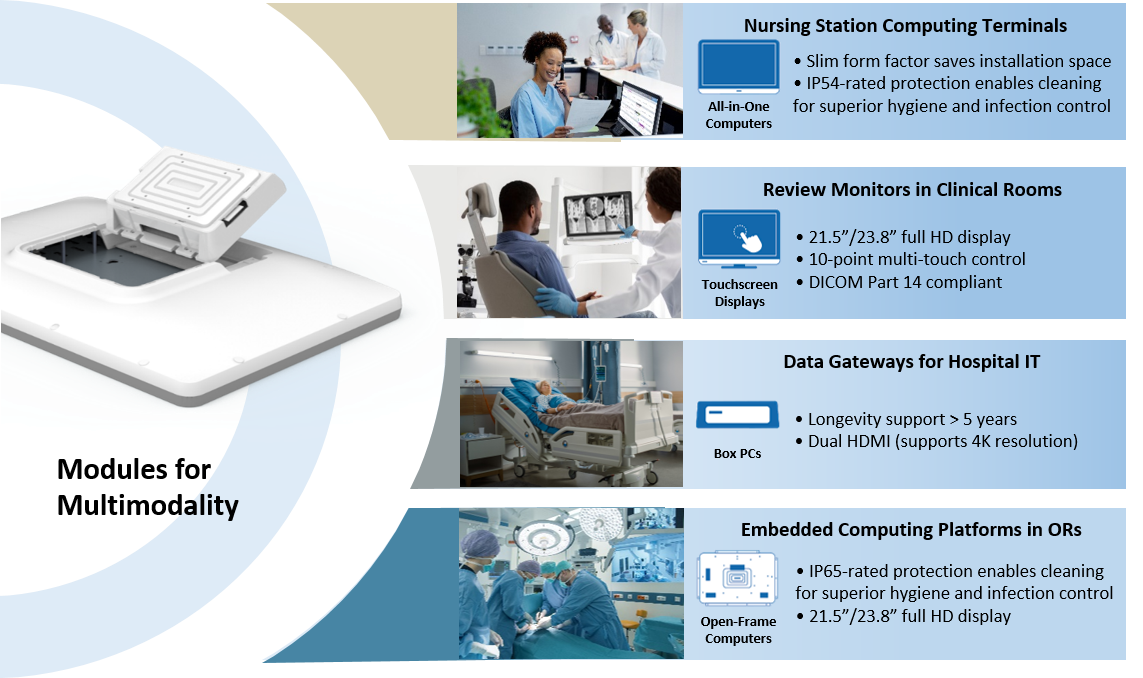 Module Replacement Instructions

For more information regarding multimodal edge solution, please contact your local sales representative or leave your inquiry here. Thank you.